Dedicated
TECHNOLOGY FOR A SPECIFIC TARGET GROUP
Let us show you an apartment complex. One where the residents don't need to stay at home to receive their parcels. Where every courier can deliver every parcel to the right person at any given moment. And where, for example, a pharmacist can always safely leave a prescription. A dream for the future, you might think? Not with our technology.
Offering comfort and peace of mind
In a time of ever more online orders, the pressure on parcel delivery is increasing every day. Parcels that don't arrive. That get lost, leading to irritation and agitation. Are you a property developer? Or a building manager, or a producer of parcel machines? Why not combine our technology with your own developments to offer ease and freedom of choice to a specific group of users.
Convenience for residents
Imagine, you live in an apartment complex. The moment someone delivers a parcel for you there, you will receive a message by app, SMS or email. This message contains a code, allowing you and only you to open the locker containing your parcel. Digitally, with no physical key required. At any moment you choose. Not only incredibly convenient, but also extremely flexible.
Efficiency for couriers
Once they have arrived at the parcel machine, couriers don't have to access the complex. Instead, they enter on a screen the name of the delivery service they are working for, or use the option 'other'. The courier then states the house number of the recipient of the parcel. Thanks to a link between house number and surname, the system will then ask whether the parcel is indeed for this recipient. If so, an empty locker of the right size will open. And the parcel can immediately be placed in it.
Proof of delivery
The link between house number and surname offers an extra element of security for correct delivery. But should something nevertheless go wrong, a camera close to the parcel machine means that a manager and we are always able to see online where and when and by whom a parcel is delivered or collected. Reliable and transparent.
Privacy is protected
However easily and flexibly a solution works, security is paramount. Always. So we ensure that residents' privacy is protected. How exactly we do this will depend on your specific situation. Ask us about this – we will be more than happy to discuss the possibilities with you.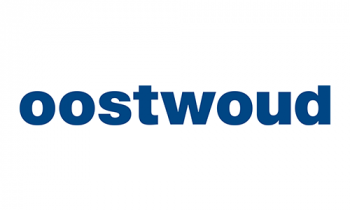 Oostwoud