On premise
FLEXIBLE AND TRANSPARENT AT YOUR LOCATION
Shipments arrive at the central post room of an isolated business park. Containing parcels intended for several recipients, but some of these become lost during the process of receiving and delivery.
Recognisable? Using our cloud software and app for your location, such annoying situations are a thing of the past. Not only do the people at the isolated business park benefit from the latest parcel logistics technology, but so too do – for example – the employees of educational establishments or hospitals.
How does it work?
Unlike with our other applications, you can use our technology at your location without having parcel machines on site. Instead, you can work with pre-defined delivery locations, such as 'Building F, 3rd floor, next to the lift'. You simply allocate a QR code to each location. Employees at a central post room receive parcels by scanning barcodes on them. As the recipient is informed by message that the parcel has arrived, the employee in the post room sees to which QR code the parcel has to be delivered. Once at the location, s/he scans the QR code and the recipient gets an update. Which makes the whole process, from delivery to collection, completely transparent. Without parcels getting lost.
Streamlining parcel logistics at your location. Our solution is:
Scalable. You can decide how many locations you wish to set up. And where.
As detailed as you want. To one particular shelf in a rack in that warehouse? With a QR code, this becomes a delivery address.
Cost-saving. You work with the existing bar codes on parcels and don't need to print new stickers.
Quickly integrated. You use our software and app, which we link to the information in your own system.
Flexible. Without lockers, the size of a parcel doesn't matter. To prevent a delivery being too big, you can allocate restrictions to each delivery address.
Independent of size. From container to registered letter: our software can process all dimensions.
Always the right documentation
Make the process for shipments at your site or location completely transparent. Thanks to constant feedback through our app, everyone can always see where a shipment will be delivered, what time it was delivered and what the parcel looked like at that moment. This prevents discussions, meaning that instead there is always a clear answer. And if one of your personnel wants to send a shipment, the same processes mean that this can be done just as easily and reliably.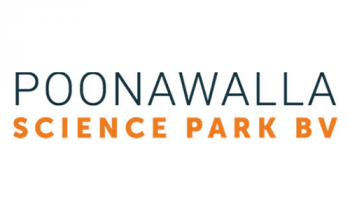 Poonwalla Science Park
The owner of Utrecht Science Park/Bilthoven provides, at the same location, facilities including the infrastructure for businesses. And we are helping out too, with our parcel logistics technology.